A call to Action for all political forces in Ethiopia
(OLF Press Release – November 26, 2019)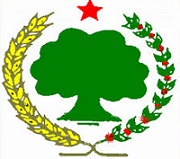 Ethiopia's gloomy political climate has reached its tipping point more than any time in its history. There are more than enough symptoms for grave concerns that call for a concerted action at this juncture. Alarmingly, institutions of higher education and centers of worship are being used for such motives as pitting people against one another. It is deeply saddening to see this level of moral deterioration that perpetrators of these worrisome acts are exhibiting, to say the least. Such machinations, apparently, emanate from the anti-democratic political culture that is not accommodative of the multifaceted views reflective of Ethiopia's foundational nature and essence. While recognizing the efforts by Prime Minister Dr. Abiy Ahmed's government in carrying forward the reform process ensued after the bloody sacrifices paid by the Ethiopian people, we believe, there is an alarming imperative for all political forces, regardless of diverging political views, to forge a cordial working relationship to avert the looming crisis for the sake of peace & stability for all peoples of Ethiopia.
The Oromo Liberation Front firmly believes that sustainable and permanent political solution to Ethiopia's century old complex political problems could only be attained with an All Inclusive participatory talks among Ethiopia's political forces at this point. To this effect, OLF has already resumed materializing such efforts of working with various political forces beginning around the eve of the reform that took place two years ago.
We believe that hostile skirmishes among the different political views and the outdated tradition in which one aspires to prevail by eliminating the other is no longer a viable political discourse in today's Ethiopia. Any attempt to play the old trick of marginalization or suffocating any voices of concern will only remain a futile exercise. Similarly, it is our belief that rhetorical appeals of such words as forgiveness, reconciliation, unity, and the usual political lexicons by political actors alone would not effectuate true reconciliation, lasting peace, peoples freedom and sustainable development unless we all seriously act with a moral high ground of integrity and honesty.
Unprecedentedly, therefore, it is a high time for all political forces in the country to close ranks for a serious conversation and debates. We urge that we need to assess our past history, the road that brought us this far, our recent predicaments and our directions for a common future so that we could lay the foundations for a lasting solution to Ethiopia's chronic political problems we all are aware of.
Hence, the Oromo Liberation Front reaffirms its commitment to work with all political forces in Ethiopia in shaping the country's political future for the actualization of true democracy and peoples' freedom as well as sustainable peace and development to reign once and for all. We would also like to reiterate that genuine rapprochements and ernst talks around issues that we agree or disagree up on are of paramount importance. We could act on matters that we agree on and peacefully agree or table issues that we may disagree upon for the next round of talks so that we could develop a political culture of tolerance that could eventually narrow down our polarizing differences.
Once again, the Oromo Liberation Front calls upon all political organizations in Ethiopia to forge a cordial relationship for cooperation in matters that could primarily foster peace and stability in the Country. For all contacts, we could be reached at OLF's head quarter office located in Finfinne/Addis Ababa.
Victory to the Masses !
Oromo Liberation Front
November 26, 2019
a